My favourite books & podcasts.
Trying to remember all of the books that, at some point, made an impact on my life or the way that I see the world, is quite impossible. Instead, I chose to make a list of the ones that came to mind first, probably because these are the ones I've happily read two, three, even four times (The Alchemist). And yet, this still proved to be an overwhelming lot!
I've also included some of my current favourite podcasts, videos and interviews. So grab a cup of tea and a blanket this Winter, and work your way through these- I hope they mean as much to you as they did to me.
*Wherever possible I tried to find the books to purchase online, and you'll find them by clicking on the book cover images, but most of these will most likely be in your closest public library, so perhaps go have a look there before buying- books are ridiculously expensive!
"Big Magic" by Elizabeth Gilbert
Elizabeth Gilbert also featured on one of my favourite podcasts, The Good Life Project. Click on the image below to find it on your chosen podcast channel, and be sure to give her interview a listen.
"The Alchemist" by Paulo Coelho
The Alchemist is one of those books that I genuinely think every human being should read at some point in their life, but it's not quite something you'll understand until you do… so please do.
Speaking of Paulo Coelho, his interview on Oprah's Super Soul Podcast has been one of the most impactful podcast episodes I've ever listened to (I've linked a snippet in the YouTube video above).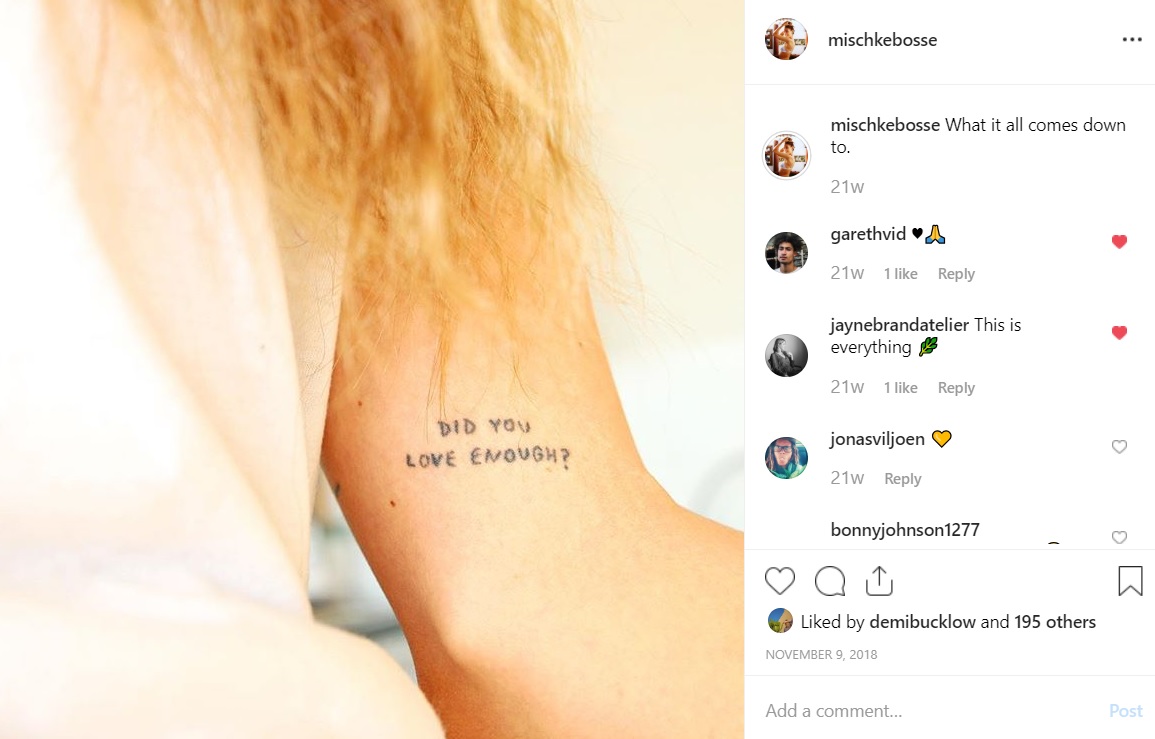 What it all comes down to…
"The Diary of a Young Girl" by Anne Frank
The story of a thirteen year old, Anne Frank, as she documents a Jew's view of the Netherlands under Nazi occupation. Following a life in hiding through her words, and seeing her strength and positivity through it all, remains an inspiration to me every time I read it (yes, I've read it multiple times and will probably go back to it again and again).
"Women Who Run With The Wolves" by Clarissa Pinkola Estés
Granted, a tough read, it's intense and will definitely require your undivided attention. But oh my goodness when you do get through it… I really hope every woman takes the time to read this at some point in their life.
Two of my favourite podcasts: "Let It Out" by Katie Dalebout and "Your Own Magic" (click on the images).
"Walden" by Henry David Thoreau
I like reading poetry too, and these are some of my favorite writers. If you ever stumble upon one of their multiple books, be sure to give it a read.
Rupi Kaur

e.e. Cummings

T.S Elliot

Mary Oliver

Walt Whitman

Maya Angelou
Click on any of the images below to listen to some more podcast recommendations…
After her mother's death, divorce and a series of bad life choices, Cheryl Strayed decided to hike more than a thousand miles of the Pacific Crest Trail from the Mojave Desert through California and Oregon to Washington State, with no experience or training, driven only by blind will— and she would do it alone.
"You Do You" by Sarah Knight
If you're easily offended by crude language, best stay away from this one. On the other hand, if you're looking for inspiration to help you genuinely stop caring what people think, lean in to who you truly are (by ignoring what society expects / wants), and "say f**k perfect, start looking out for number one and keep on with your badass self" then this one's for you.
Click on either of the images below for the last two podcast shows I'm currently loving.
"The Artist's Way" by Julia Cameron
Don't get frightened by the title, this book is by no means only meant for those pursuing a life in the arts. See it rather as a guide to living a more creative and explorative life.
It also introduced the concept of morning pages to me (and the world), and I can honestly say that this simple 10 minute practice every morning has made such a big difference in my life.
Happy reading, watching and listening!