A round-up of March; favourites and highlights.
The usual monthly round-up of everything I got up to, found and loved. I hope you find some inspiration from these…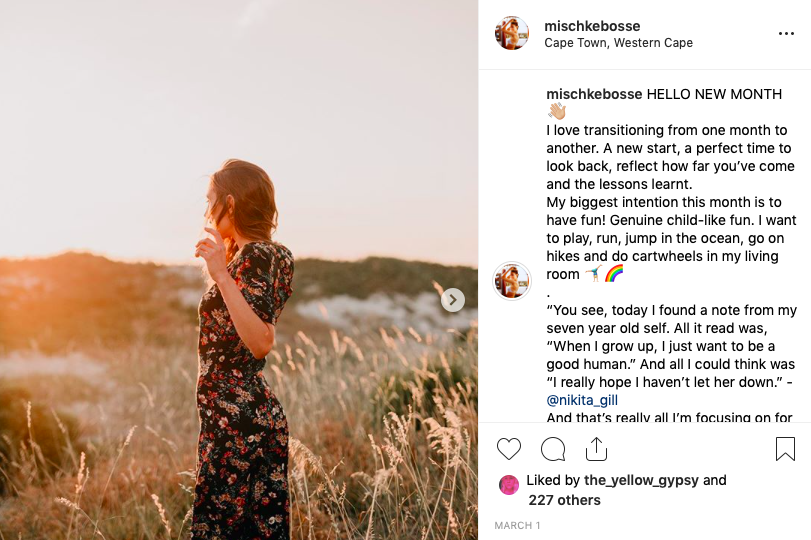 As always, March kicked off with a few intentions set for the month. It's one of the main reasons why I love transitioning from one month to another; a new start, a perfect time to look back, to reflect on how far you've come and the lessons that came over your path. Inspired by Nikita Gills' words, my biggest intention for this month was to have fun! Genuine child-like fun. And to honor that part of me that still holds on to being a kid.
I was lucky enough to attend an incredibly inspiring event, hosted by Shop Zero, Jessy's Waffles and Flourish Bistro. They managed to round-up a whole group of women doing incredible things in Cape Town, for a morning of connecting, chatting and incredible food! It was so good to meet (and hang out) with so many ladies I've been, and continue to be, inspired by through Instagram's little squares. It also just proved to me yet again how incredible the women surrounding me are! Damn, the Cape Town guys (and girls) are lucky, because we've got some boss babes over here.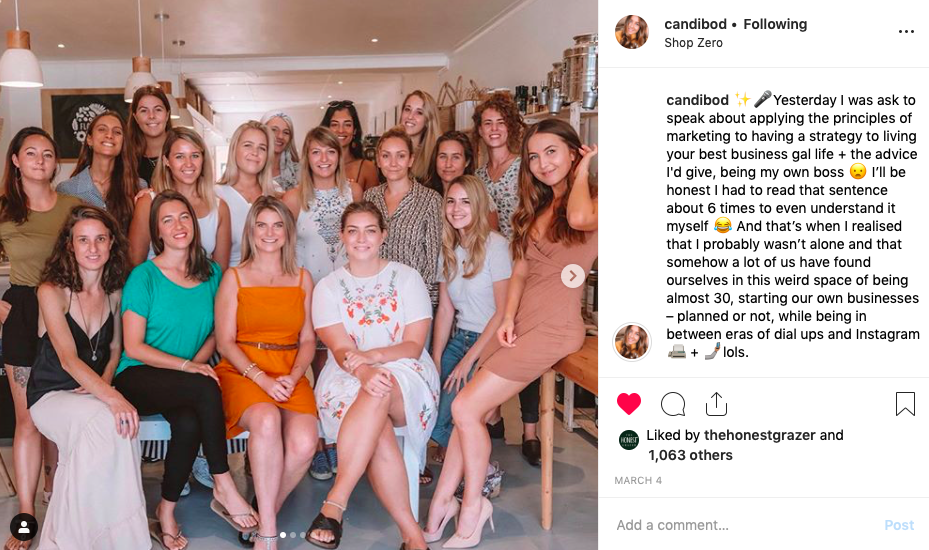 Would it be even be "a month in my life" without a few pictures of the mornings spent on the beach?
Speaking of mornings, they're getting colder and I've been switching it up a bit and starting the day with my favourite tea concoction and a warm breakfast.
Here are a few articles I've read this month, and loved…
How to Be Your Most Adventurous Self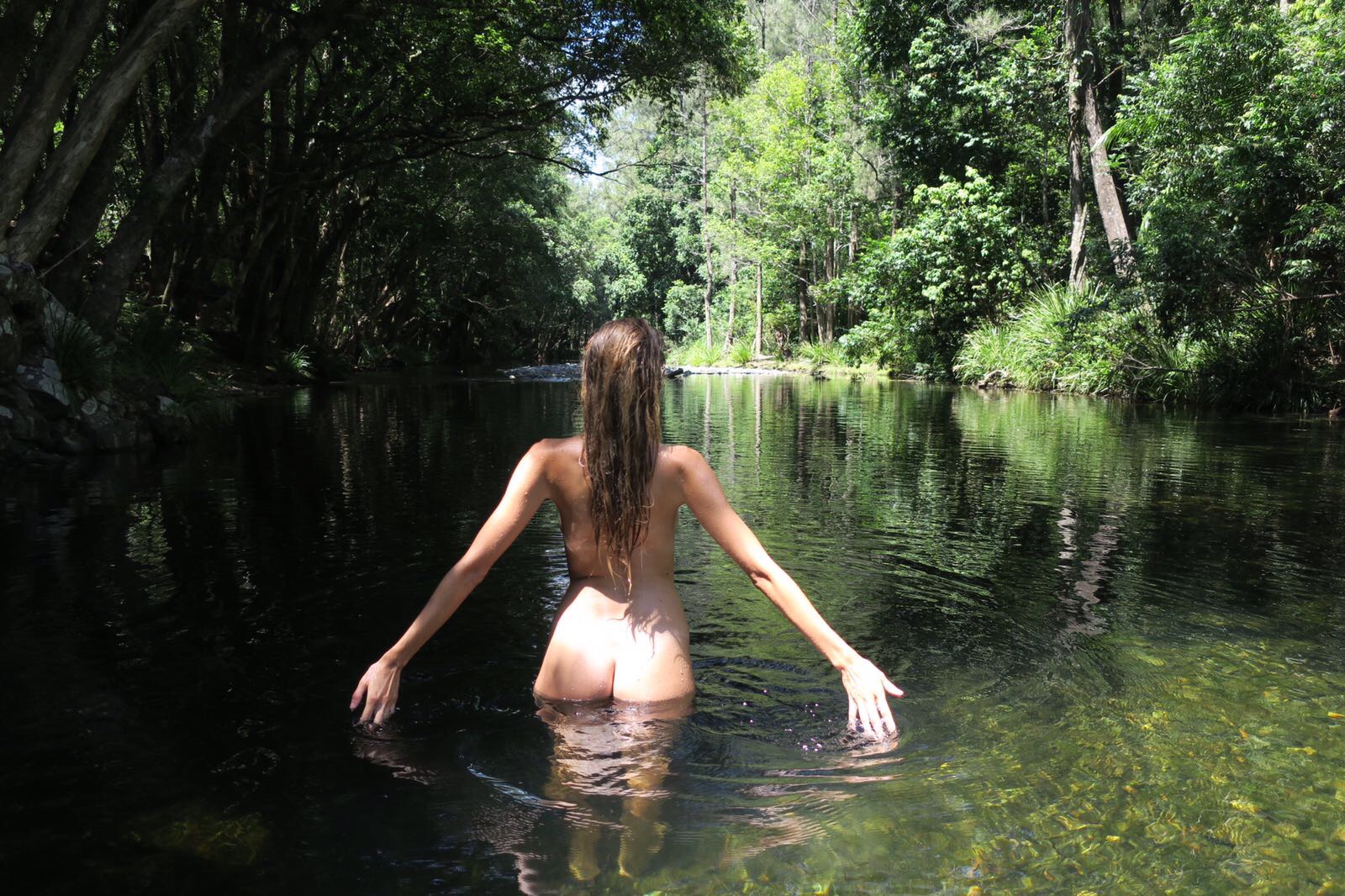 Embracing Your Femininity
I Used Self-Care as a Cop Out for Self-Love
The monthly new moon clean-up in Muizenberg, hosted by The Beach Co-Op, once again proved how impactful our daily actions are on the world around us. The next one's happening on the 6th of April if you'd like to join! More details HERE.
With Winter looming, I've been taking mornings a bit slower- usually with a cup of tea and an extra 15 minutes spent in bed. Some morning scenes from the month, on the days when the sun did decide to peek through.
Some of the restaurants I visited (and loved) this month! The Courtyard Café for their salad or meze platters, Dalebrook Café for morning coffees (and vegan carrot cake), and the newest find Her Harvest- an absolute gem of a spot, nestled under the trees of the beautiful Rosenhof Farm in the Elgin Valley (just past Peregrine Farm Stall). Everything they serve is completely plant-based, with most of the veggies and fruits coming straight from the farm or the surrounding area. I had the berry smoothie bowl, and it's been one of the best ones I've had yet.
Some song recommendations…
And I shared some easy ways in which you can plan a picnic of your own.
We spent a saturday morning, picnicking by the seaside.
A few beach scenes- because as always, a whole lot of days were spent here this month.
In the kitchen:
Can you be in love with an appliance? Because if so, I might just be. I got an Instant Pot this month, and it's been one of the best things for this self-confessed lazy cook. What makes it so special? Well it combines a slow cooker, rice cooker, steamer, warmer, pressure cooker, and sauté pan. I'm making the most delicious (and healthy!) meals quicker than my brother used to make fish fingers and fried eggs after school.
Have a look over HERE to give you an idea of just some of the things you'd be able to make in the InstantPot, and over HERE for a closer look at my appliance-crush.
Also, I challenge you this month to find a local bakery, run down there on a Saturday morning and buy a hot-out-of-the-oven freshly baked bread, collect all of your favourite toppings and make a little brunch spread- it might just be my new favourite weekend morning routine.
Got my hands dirty and planted some trees with Greenpop for their annual Reforest Fest. The idea behind these festivals are to bring people together- to plant thousands of trees, dance to live local bands, learn with sustainability leaders, camp under the stars, and be inspired by positive collective action.
We planted over 7500 trees in one day! You can tell by my post-planting need for coffee and tired eyes just before an afternoon tent nap, how much fun was had- and I can't even begin to explain how good it was to get my hands in the dirt, and just be outside for a weekend.
And of course I'm going to turn any weekend-getaway into an excuse for a little roadtrip, and snack stops at one of my favourite stops- Peregrine- are always on the itinerary. We stocked up on some zero-waste snacks, thanks to Faithful To Nature's compostable packaging, and bought the freshest fruit from the surrounding farms.
I started reading a new book, and thirteen pages in I've already circled and highlighted just about every second sentence. It was a second-hand store find, so I wish I was able to tell you where to find it, but it's called "And Never Stop Dancing" by Gordon Livingstone, if you ever do come across it.
The Disappearance of Madeleine McCann. I binge-watched this documentary series in three days flat. I remember following the Madeleine McCann case when it first hit the media all those years ago, and the mystery around it still intrigues me. I'm not sure which side to sway, or what my opinion is on the series (based on the facts), but it's such a haunting case and definitely worth the watch if you're familiar with the story.
Staying true to my intention of having utter fun, I spent the last day of the month clambering over logs, balancing on tree stumps, playing with my creativity (and camera) again. And Newlands Forest is one of my favourite places to do this.
Oh, and I petted all of the dogs (no literally, every single one).
I'd also like to highlight a local brand, Sealand Gear along with this. Making bags, accessories and clothing that can last, that are built for life and are environmentally smart isn't an easy feat, but they've done it! By using, for example, advertising billboard mesh, stretch tent material and old sail cloth, they've created a whole brand of upcycled products. Saving these, otherwise wasted, materials from ending up in landfills and tips, they have proven that "new products" can still be manufactured to be durable, long-lasting and stylish (without compromising the Earth by making use of new resources).
I've got the Spex Camera Bag, and I am so chuffed. Honestly, it ticks all of the boxes for me when it comes to an on-the-go camera bag that fits all of my bits and bobs.
If you'd like to support this brand, head on over to their online store at SEALAND.CO.ZA and have a look at their stuff! You can also use the code MISCHKE for 15% OFF any purchase.
I briefly touched on a monthly intention-setting ritual over on my Instagram stories, but it's definitely a topic I'd like to elaborate on in a separate post of it's own (coming soon!) because I can't stress the importance of taking the time to reflect, and look at all you've managed to create or things that need changing from the month (or any period of time for that matter) before- think of it as my 'monthly' New Year's Resolutions.
And this month I decided to take myself out for a little foodie date, journal in tow, to one of my favourite restaurants in Cape Town, Raw and Roxy. I had the usual Red Berry Smoothie Bowl, and a raw "Snickers" bar as a treat (it changed my life).
I'll end with two thoughts to send you off into this new month- just in case you'd like to go into April with a bit more intention.
I hope you have the best month, and as always, please do let me know if you try -or find yourself to be inspired by- any of the things mentioned (or if you already tried out/ found something new from my February post). I'd love to hear from you!
x