February favourites and a glimpse at a month in my life.
If you follow me over on Instagram you're probably familiar with some of these, as they've all been mentioned in my stories. Consider this my way of rounding up all of my favourite moments, things and findings from the month- both as my way to keep it all together to have something to look back on, but also to put it all into one place if you'd like to try, visit, browse, read, watch, eat, listen to- or just find some inspiration from-some (or all) of these.
Firstly, I can't believe it's taken me this long to stumble across Billie Eilish's music- this girl's flippen incredible. "Bury A Friend" has been at the top of my "most played" list for the past three weeks.
February showed off with some pretty spectacular sunrises.
And even more stellar beach days
Lately my mornings are starting off with lemon water first thing (as always), followed by a morning seaside walk and fresh fruit- either as a smoothie or a snack bowl. Making the most of those warm mornings, Summery breakfasts and abundance of fruits whilst I still can.
Have you watched the new Nike ad? If not, stop what you're doing right now and just do it (see what I did there?).
This might not be of much value to you, but I'd like to remember these evenings spent with friends, so I'm keeping it here. Few things are as special as preparing meals and spending time with your favourite people. So tell all of YOUR favourite people to bring a dish and have a dinner party this month!
Two Breakfast Recipes To Try Out: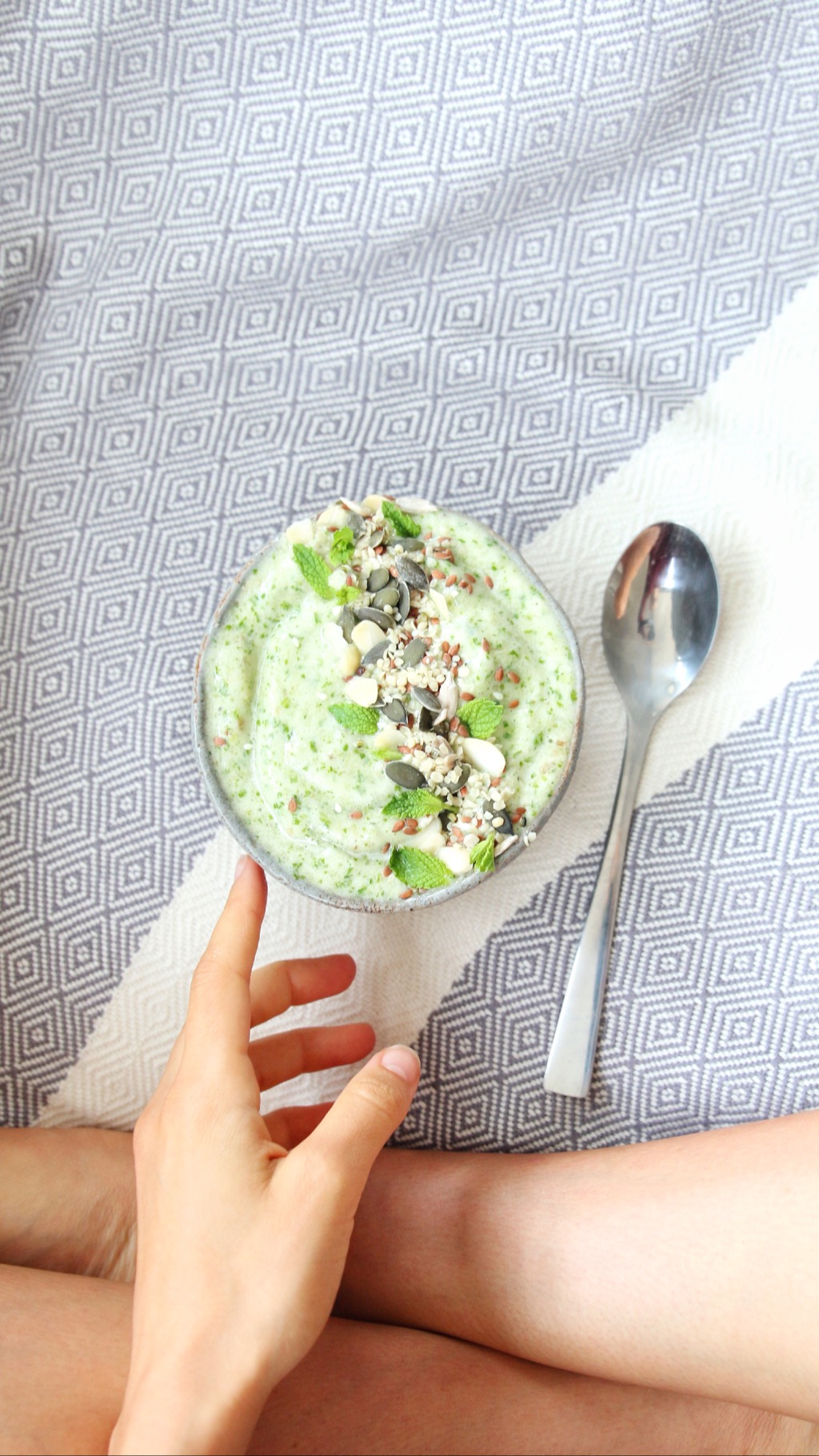 Blend: 1 frozen banana, 1 frozen apple (cubed), frozen baby spinach leaves (as much as you like) and water.
Top it with: A seed mix (pumpkin, flax and sunflower), fresh mint and hemp hearts.
We had picnics on the beach.
Now, if you haven't jumped on the YOU bandwagon yet, better get on it before season 2 is released. I apologize in advance for stealing the next 10+ hours of your life…
A Podcast Recommendation: "How To Manifest Anything You Want" by From The Heart: Conversations with Yoga Girl.
An episode that will broaden your scope of what you believe is possible and give concrete actionable advice on how to turn your motivation into action and your action into big changes in the world.
Taking a moment to appreciate my home town in all its Summer glory.
For when a cool morning comes and you're in the mood for a warm brekkie:
Cooked: 1/2 cup rolled oats, cinnamon and 1tsp honey.
Topped with: apple, almond flakesand a mix of seeds.
Have an amazing March everyone
x