Current lifestyle favourites | April.
I know this is the epitome of "I have nothing better to say", but oh my goodness I can't believe we're already in May! If you're new here: Hello, welcome! I write these monthly round-ups as my way to share all of the miscellaneous things that happen or things that I found, used, watched and listened to (and absolutely loved!). It's usually the strangest mix of bits and bobs that don't really belong anywhere else on the blog, so see this as my way of making a place for it.
I hope you find something that inspires you or that you get inspired to try something new!
Let's kick things off with the book I'm currently reading: "And Never Stop Dancing" by Gordon Livingstone, an absolute gem found in a secondhand bookstore.
If you're looking for a place to buy cheap, secondhand books (or if you'd like to drop off some of your unused books) definitely make the trip to one of these:
This podcast by Katie Dalebout, where she chats with Serena Wolf about anxiety, relationships, herd mentality in wellness, social media boundaries, honesty about vanity and so much more. I can honestly say it sums up my views on all of the above (especially social media boundaries) better than I ever could.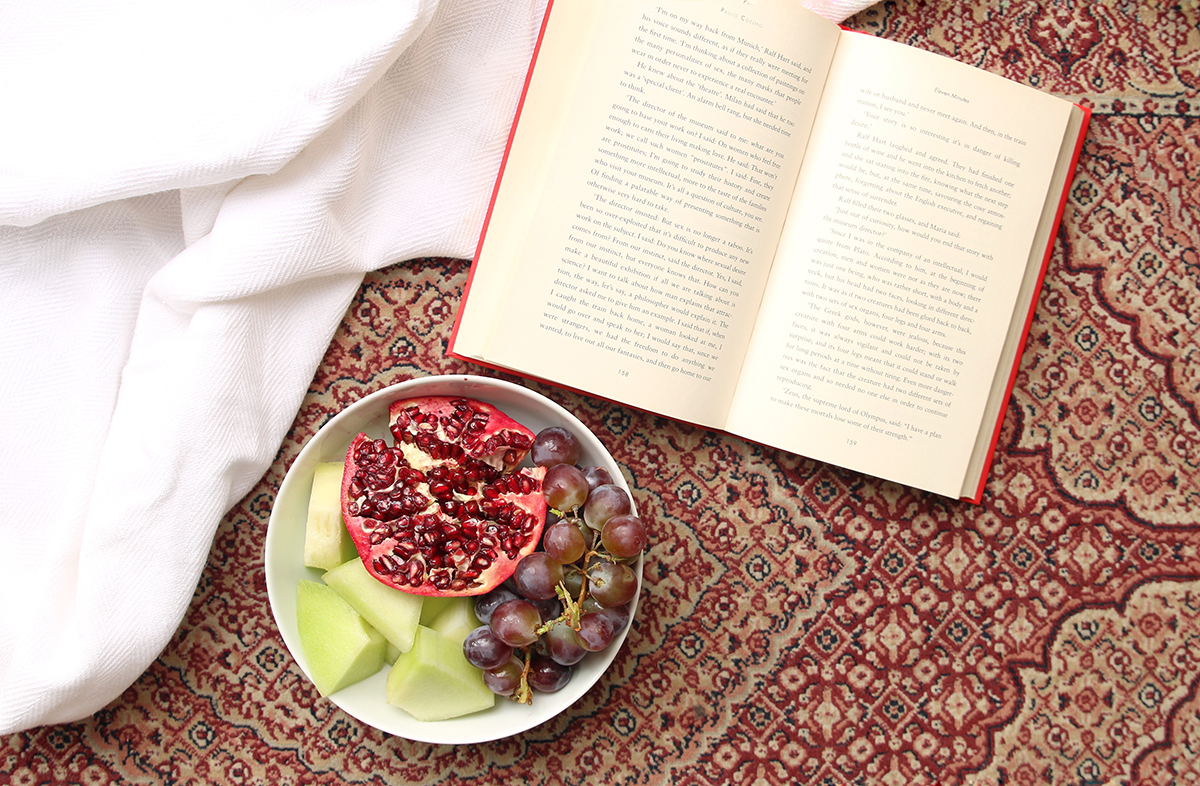 Speaking of books & podcasts…
I shared a whole list of my all-time favourites
Cold mornings are here, and with that comes a lot of experimenting with warmer breakfasts (I've been out of practice thanks to Summer's fruity abundance and ice-cold smoothies).
What my monthly Faithful-To-Nature haul consisted of in April (click on any of the products to get a closer look, find out the price or to see why I use it).
Early mornings are without a doubt my favourite time of the day. Just some cozy, April slow morning magic.
I originally listened to this as a podcast and it made a lasting impact. Tara Brach talks about the constant need to manage our lives and the control we're so often afraid to lose. These talks explore how we can release the grip of the over-controller, and the profound awakening of our hearts and minds that is possible in the shift from doing to being.
I've been working closely with Sealand Gear as one of their ambassadors for the past month, so it came with great excitement that I got to celebrate the launch of their Experience Store in the V&A Waterfront with them. I've come to love and admire this brand so much, thanks to their genuine sustainability efforts and world-class innovation (amongst a million other things). The event was an absolute blast, with the most beautiful locally foraged spread by Veld & Sea, music by Sean Koch and the whole Sealand support team (or should I say family) present.
Have a look over HERE at what the Sealand team had to say about this massive milestone, and don't forget that you can head on over to their ONLINE STORE and use the code MISCHKE to get 15% off any purchase.
I'm 100% convinced that April is sunrise season in Cape Town.
Looking for some foodie inspiration? Go give The Poké Co. a try! They've got breakfast, lunch and dinner options at both their Loop Street and Sea Point branches. My personal favourite is The Garden Gate bowl.
And for when you're in the mood for some serious #Girlboss inspiration: Beyoncé's Homecoming on Netflix.
A current favourite recipe
apple, raspberry & coconut baked oatmeal.
NAKD Apparel launched their new lookbook and I'm so honored that they asked me to model, style and direct the shoot, which I shared in full over HERE. As always, it was so much fun to play in gorgeous, local clothing pieces and I get so excited to see more and moore local labels pop up.
PS: I now officially have a newfound obsession with scrunchies.
Candice Bodington and I chatted about morning routines, how we start the first hour of our day and the mood changing actions a structured routine provides, while answering some of your FAQ's from Instagram. All over on her podcast, The Bodcast.
EP 08 X MISCHKE BOSSE: Finding success in the first hour of your day
I shared my current mindful morning routine to accompany the podcast.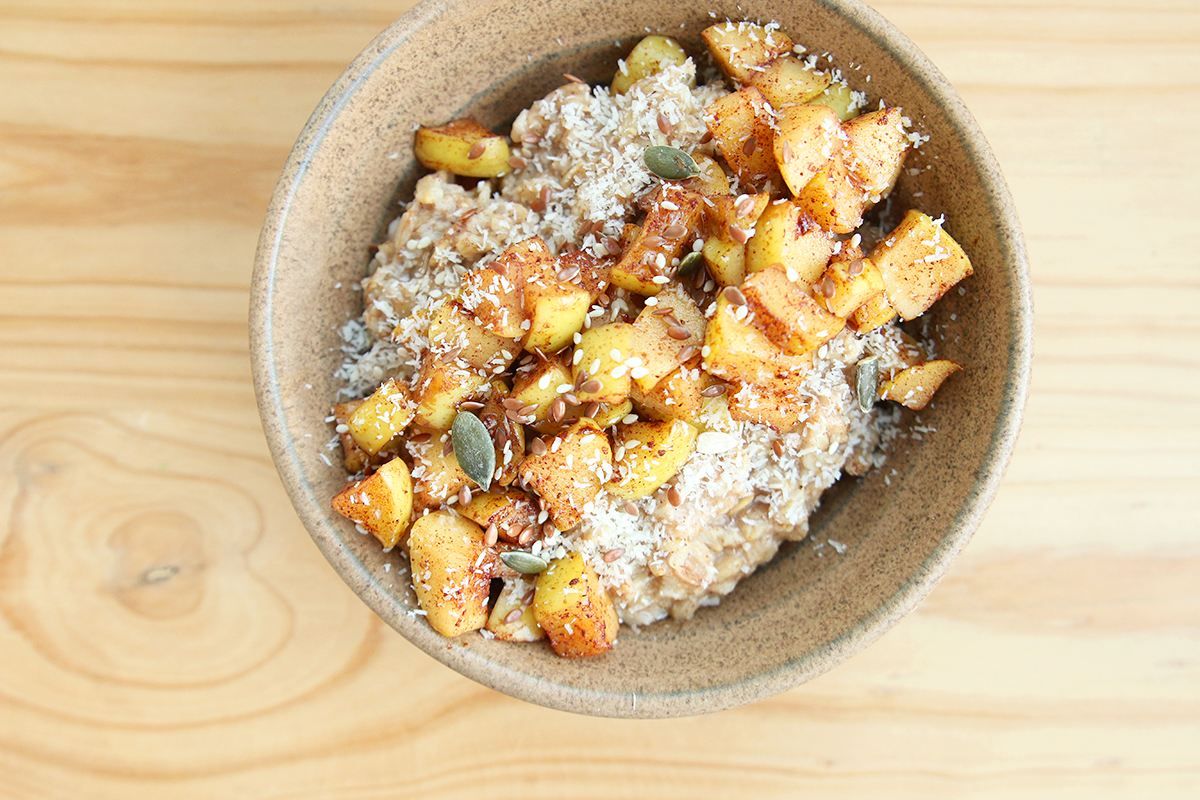 And a recipe to try out, along with a (hopefully) newly inspired morning routine.
April came to an end with a little Karoo road trip to Richmond in The Northern Cape, where we celebrated the marriage of two of my favourite people.
I came to find that Karoo sunsets are beautiful, but damn are they cold.
The trip included some newfound roadside gems (yes, we're the type of people who stops at every single farm stall/ restaurant/ little shop that we come across and I wouldn't have it any other way), all of which I'll be sharing in a separate blogpost as a little travel journal…as soon as I get my film developed!
I'll finish off with a blog post that I think you should read (and some journaling inspiration).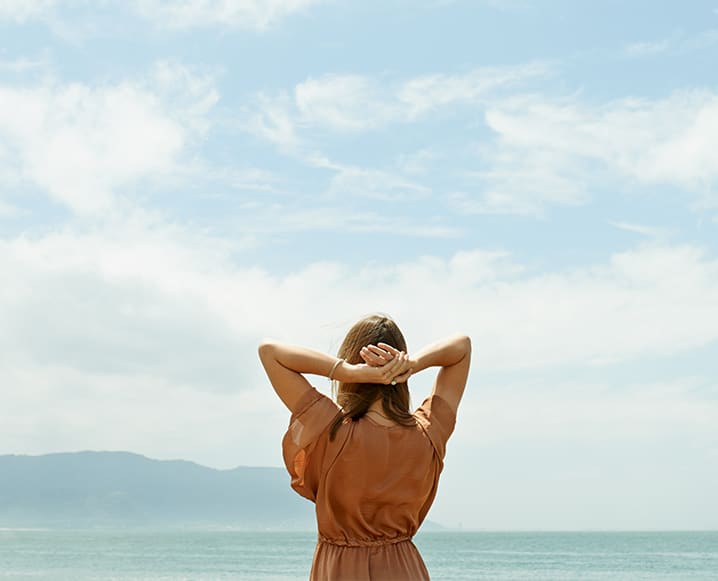 GRAB YOUR JOURNAL: IT'S TIME TO DEAL WITH LIMITING BELIEFS
I hope you find something new! Have the best May everyone
x