5 quick, easy and healthy breakfast ideas.
It comes as no surprise that breakfast is my favorite meal. I get so excited to start my day with a beautiful, healthy and filling meal so here are a few of my favourites to hopefully kickstart your brekkie inspiration!
Fruit Salad Bowls

For when I'm craving something light and fresh. I also love to add some chia or hemp seeds, dried berries, nuts or dairy-free yogurt to bulk it up.
2. Hearty oat bowls.
My go-to for colder mornings, endlessly versatile and super quick to whip up. It's both creamy and filling, whilst still satisfying a sweet tooth.
The coziest apple, honey and cinnamon oat bowl.
3. Breakfast toasts
One of the easiest breakfasts to make! Plus the topping options are limitless.
My favourite combinations? 2 slices of 100% rye, sourdough or any other good quality bread with half an avo, salt, pepper and a squeeze of lemon juice OR 100% natural, peanut or macadamia nut butter and banana, topped with coconut flakes, cinnamon and chia seeds.
4. Smoothie Bowls
It's no secret, I'm a sucker for a smoothie bowl. It's such an easy way to sneak healthy add-ins into your diet, plus you can make them look all pretty if you're into that sort of thing. But who am I kidding? These bowls are actually just my way of eating ice-cream for breakfast.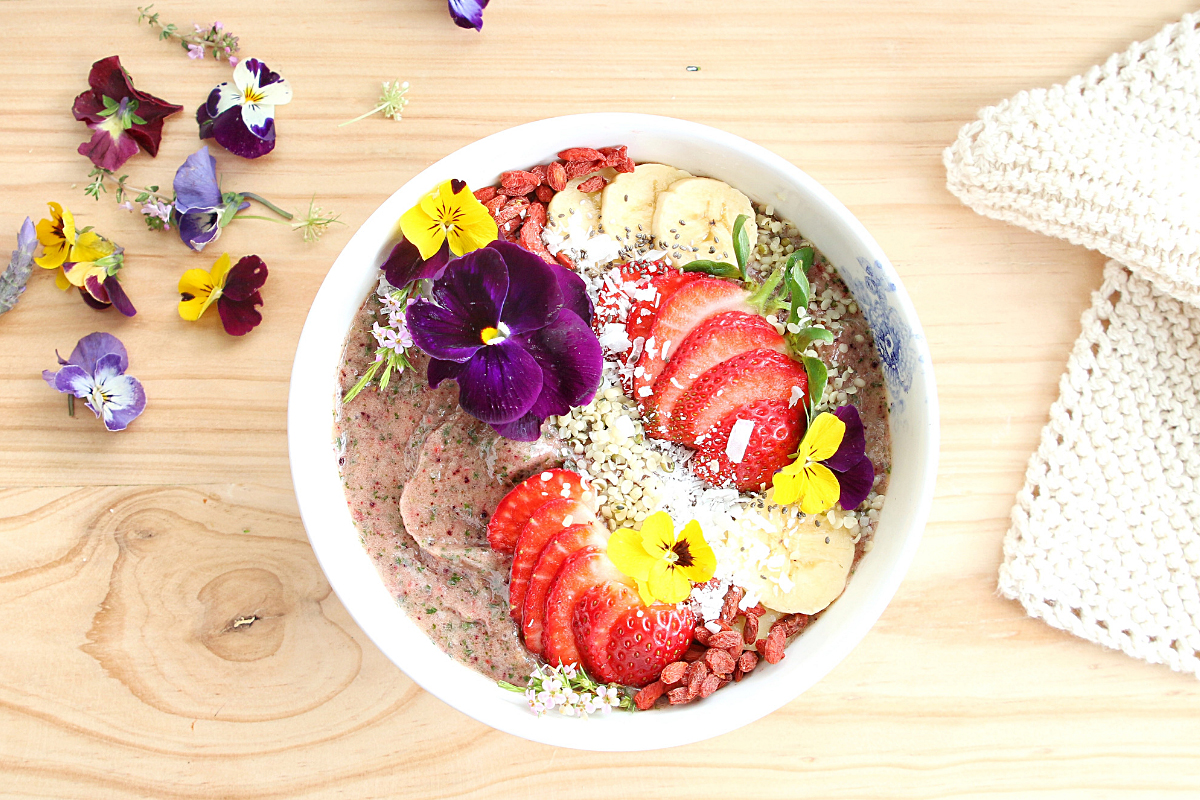 Six of my favourite healthy smoothie bowls.
5. Something savory.
I almost always wake up with a sweet-tooth but ever so often there is the exception. For those mornings I love mixing up a whole lot of whatever's in the fridge. My bowls always consist of a carb serving (like potatoes or a slice of toast), some healthy fats (avocado, toasted seeds or a drizzle of olive oil), greens (baby spinach leaves, kale, grilled asparagus), some veggies for colour (roasted tomatoes or peppers), a dressing (hummus or balsamic vinegar) and lastly I add a protein (like grilled chickpeas, black beans, baked beans or eggs if you eat them).
Which, if any of these are some of your go-to's? Hopefully you found something new.
Enjoy!